Captain Jack Is top Choice in Pirates of the Caribbean Kids Costumes
Pirates of the Caribbean is one of the top popular movies ever which has helped it to become quite a hit at Halloween for costume ideas too. There is a wide array of pirate legends to choose from for great costume choices.  I have found that Captain Jack Sparrow kids costumes lead the way with the #1 choice of the majority of kids.
Realistic Jack Sparrow kids costumes would include a white collared shirt with a vest over it and gray pants. Jack Sparrow kids costume accessories could include a tricorn hat or just his famous red bandana tied around his head, and of course a pair of pirate boots. If your child really would like to completely transform in Captain Jack they will need some long brown dreadlocks, patchy pirate facial hair, and makeup to create dark eyeliner circles around their eyes.
The selection of Jack Sparrow kids costumes below will fit all of the requirements above. Most costumes will include the clothes and hat but usually do not include hair, boots, or any fun accessories. To help you add even more fun you can find realistic Jack Sparrow costume accessories below too.
Jack Sparrow Kids Costumes for the Littles Pirates
How adorable, I mean notorious would your little one look in this Captain Jack toddler costume? I know I would sign up to join this little guys crew, no questions asked. I mean if you are going to turn your child into a pirate captain, he may as well be the greatest captain on the high seas, Captain Jack Sparrow.
This Jack Sparrow toddler costume comes in sizes from 12 months to 4T. It is inspired by the movie Dead Men Tell No Tales. I love that it is a jumpsuit with boot covers and everything attached. This will allow your little one to lead you on many pirate adventures any time of the year with no worries at all. The bandana is even attached to the hat to make it easier to get on.
CAPTAIN JACK SPARROW CLASSIC TODDLER COSTUME

Jack Sparrow Girls Costume
Jack Sparrow Kid's Costumes aren't just for the little guys, check out this Jack Sparrow girls costume. This adorable Jack Sparrow kids costume is perfect for the adventurous gal who is ready to captain the Black Pearl on her next great treasure adventure.
The costume comes with everything you see here except for the boots. I think it is a great value and would be so much fun to wear for Halloween. It will also make a great dress-up or costume party dress.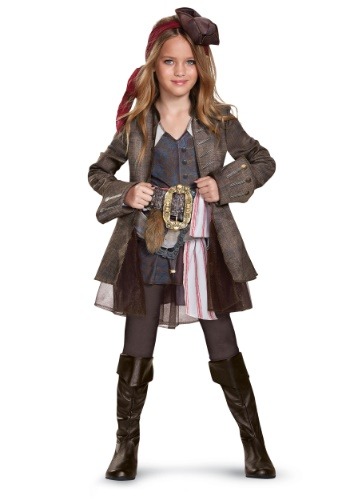 DELUXE CAPTAIN JACK SPARROW GIRLS COSTUME

Jack Sparrow Boys Costumes
So your child has decided he would like to be the Great Captain Jack Sparrow this Halloween. Where do you begin to pull off Captain Jack's distinct look? Any one of these Jack Sparrow kids costumes will do the trick. I love that almost everything is included to help you pull off the perfect pirate captain look.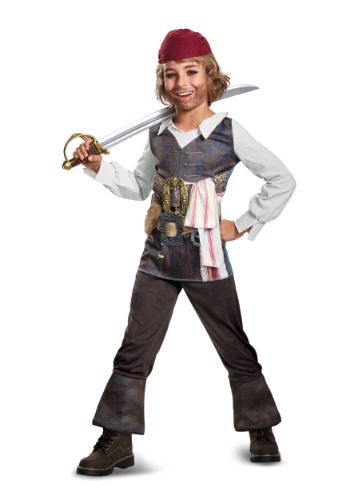 CAPTAIN JACK SPARROW BOYS CLASSIC COSTUME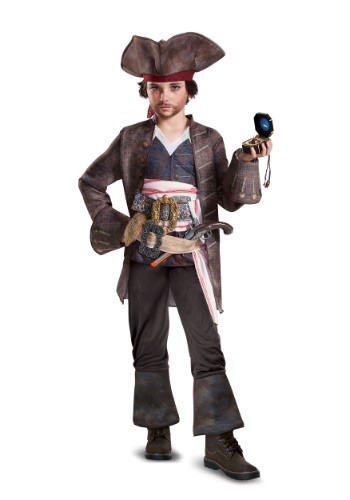 DELUXE CAPTAIN JACK SPARROW BOYS COSTUME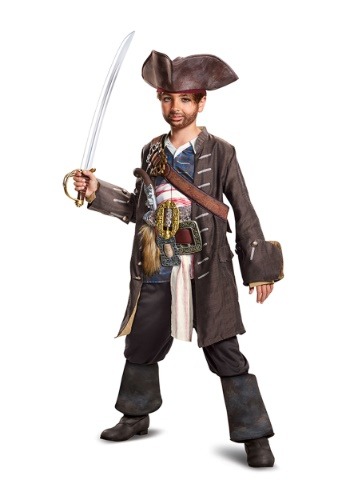 CAPTAIN JACK SPARROW BOYS PRESTIGE COSTUME

Jack Sparrow Costume Accessories
No pirate costume is complete without the right accessories. Below is a great assortment that looks like they may have come straight out of the Pirates of the Caribbean movie. I can see nothing but fun ahead for your child with any of these accessories. Just be careful of where that compass may lead them. 😉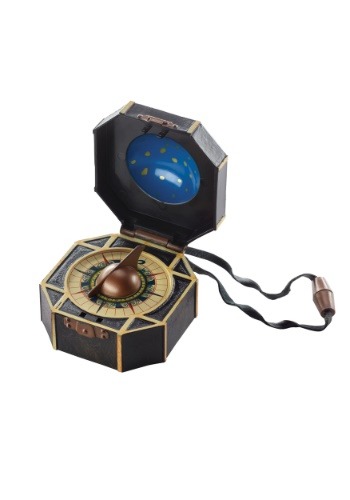 PIRATES OF THE CARIBBEAN COMPASS ACCESSORY

JACK SPARROW PIRATE SWORD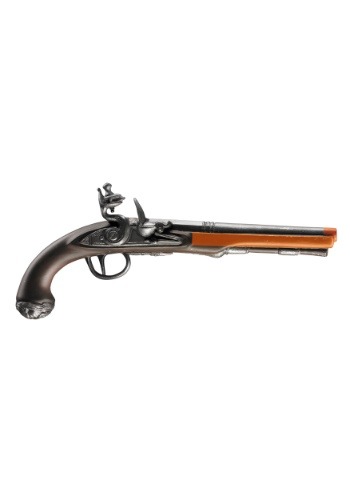 JACK SPARROW PISTOL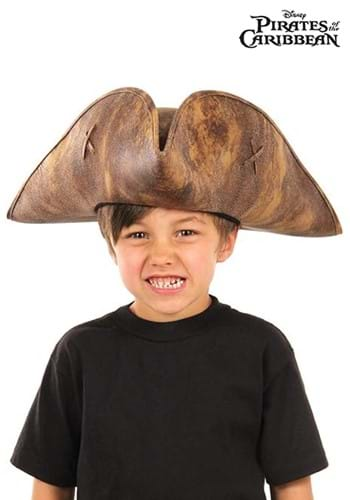 CHILD JACK SPARROW HAT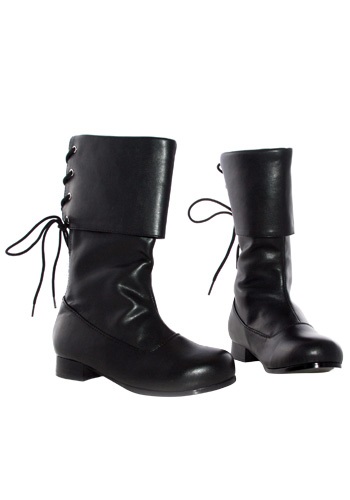 KIDS SPARROW PIRATE BOOTS

PIRATES OF THE CARIBBEAN JACK SPARROW HAND ACCESSORY SET

KID'S JACK SPARROW MUSTACHE & GOATEE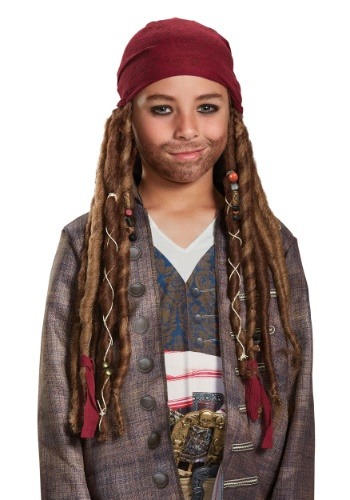 JACK SPARROW CHILD BANDANA & DREADS KIT