What is Halloween Without a Spooky Old Tree?
Spooky Black Halloween trees have become a tradition in our house each year.
Disney Trick Or Treat Illuminated Halloween Tabletop Tree

It all began when my son fell in love with the Berenstain Bears book The Spooky Old Tree.  Who knew a simple tree with no leaves could be so spooky? It was obvious that we had to have a spooky black Halloween tree each and every Halloween.
Many years later my granddaughter and I can barely wait til October to bring out the Halloween decorations and decorate our spooky Halloween tree.
Spooky black Halloween trees have become pretty popular lately, as a result, it is easier for us who love to decorate with them. Halloween trees add wonderfully spooky focal points to our home while the effort is minimal.
Spooky trees can also be a very cost-effective way to decorate. A fallen branch can easily turn into quite a spooky tree. Simply paint it black and stand it in a spooky container. You really do not have to invest in a lot of decorations for your spooky black Halloween trees as they look awesome with or without them.
Choosing Your Spooky Black Halloween Trees
First of all, you will need to know where you would like to put your spooky tree. This will help determine how big of a tree to look for. Black Halloween trees range in size from a few inches to 8 feet or more.
Would you like an indoor Halloween tree or maybe an outdoor Halloween tree?  Would you like a pre-lit tree or no lights on your tree? How big would you like to go? Do you love the look of a big tree but not the cost?  Try setting a 3-4 ft tree on a table or a stand for a more dramatic effect.
Finally, pick the style of your black spooky Halloween tree. Spooky tree styles range from gnarly branches, weeping willow, pine trees, and even feathers.
Spooky Halloween Twig Trees
Twig Trees top our list of Halloween tree choices as they remind us of the Spooky Old Tree from the book. You do not even have to decorate this type of tree if you do not want to. It will still add a great spooky effect to your decor.
Black Glitter Swirly Halloween Tree
Scary Black Halloween Twig Tree
Kurt Adler Black Spooky Halloween Tree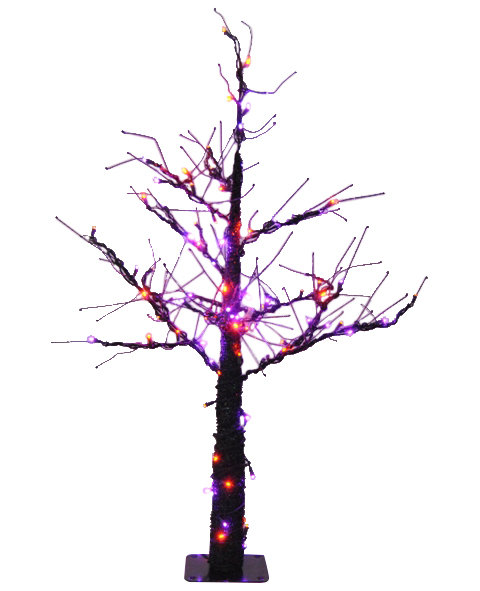 Black Spooky Pre-Lit Halloween Tree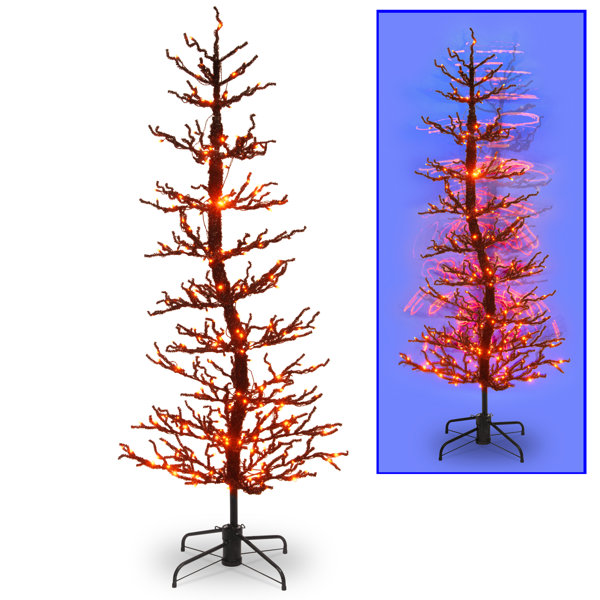 Halloween Wobble Tree with LED Lights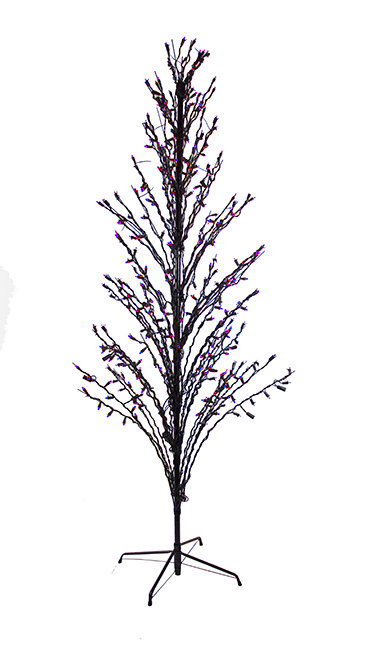 Lighted Halloween Cascade Twig Tree

Pine Tree Shaped Spooky Black Halloween Trees
When I think of a theme decorated Halloween tree, I think of this style of tree. That is not to say you cannot use any other type of trees for a themed tree, of course, you can.
Not So Scary Fully Decorated Tabletop Trees
Would you like a spooky Halloween tree without any fuss at all? Then choose one of these fully decorated Halloween trees to display and love.
Disney Trick Or Treat Illuminated Halloween Tabletop Tree

Trick Or Treat Halloween Tabletop Illuminated Tree Collection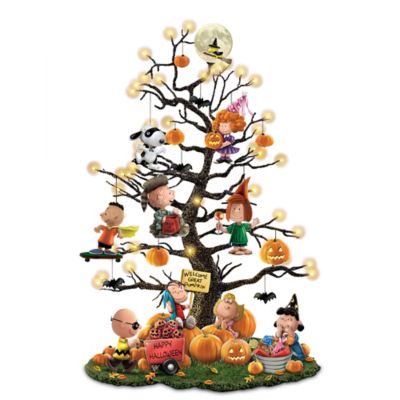 PEANUTS It's the Great Pumpkin Illuminated Halloween Tabletop Tree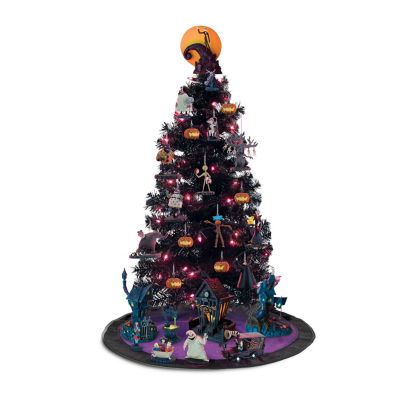 The Nightmare Before Christmas This Is Halloween Tabletop Tree Collection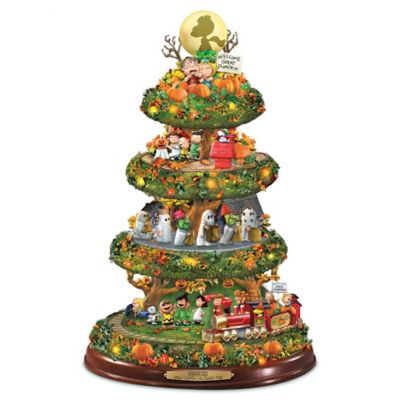 PEANUTS Great Pumpkin Halloween Illuminated Tabletop Tree