Beware of the Spooky Halloween Tree!
Spooky Outdoor Halloween Trees create quite an eerie focal point in your yard and yet they are so easy to use.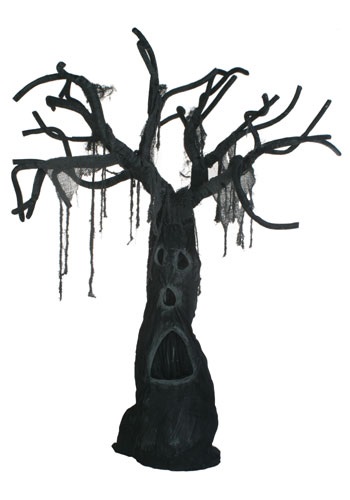 Spooky Tree With Face

I love how versatile Outdoor Halloween Trees are also. There are so many things that you can do with these Halloween trees so let your imagination brew away.
If one tree creates a spooky feeling of Halloween being near, imagine what two trees will do. Better yet, add a few and a spooky forest awaits your guests.
Would like to create a spooky scene in your yard? Ahhh, spooky outdoor Halloween trees are great on their own but even better when incorporated into a spooky scene. You could use any one of these trees in a different scene each year.
Just imagine one of the trees in a cemetery setting or maybe beside a witch while she is stirring her brew. Now I have so many ideas floating in my head that I cannot wait till Halloween.
Whatever you decide to do with your Halloween tree I am sure will be amazing. You should probably look at putting a BEWARE sign in your yard to war all of the trick or treaters of spooky trees though.
Metal Spooky Outdoor Halloween Trees
Metal Halloween Trees can be pretty and or spooky all at the same time. If you would like a spooky outdoor Halloween tree that will last, choose one of these trees. We love to invest in better quality decorations that we love and can enjoy for many years.
HALLOWEEN 48
52 Inch Tall – Light up Halloween Spooky Tree
Light Up Halloween Willow Tree Outdoor Decoration, Metal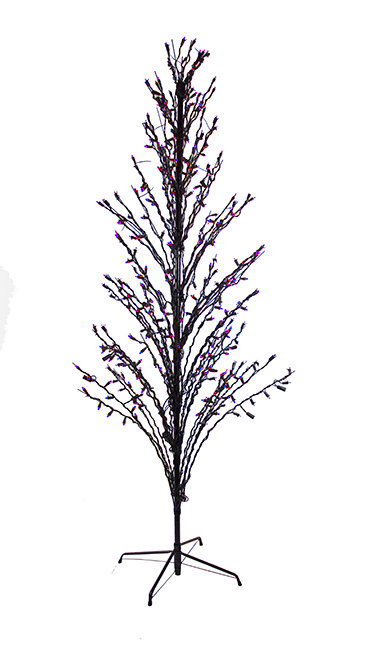 Lighted Halloween Cascade Twig Tree Outdoor Yard Art Decoration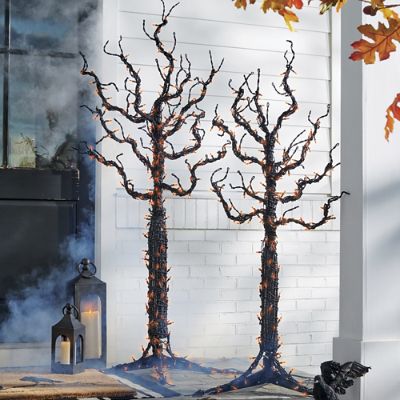 Pre-lit Indoor-Outdoor Spooky Treesgrandinroad
---
Potted Spooky Outdoor Trees
Porches and entryways seem to scream for potted Halloween trees. Look how spooky these eerie bat trees make this entryway.
EERIE BAT TREESgrandinroad
---
Inflatable Spooky Outdoor Halloween Trees
If you are looking to make a huge statement, these Halloween trees are sure to do the trick as they range from 7′-10′ tall. When Halloween is over these trees easily fold up to store until next year.
8′ Tall Inflatable Tree w/ Ghost and Pumpkins
8 Foot Tree with Owl, Ghost and Pumpkins
9 Foot Tall Halloween Inflatable Tree
9 ' Tall Inflatable HalloweenTree with Ghosts, Pumpkins, Owl
10.5′ Projection Airblown Kaleidoscope Giant Spooky Tree Halloween Inflatable
Gemmy 7 Ft Airblown Inflatable Halloween Tree with Pumpkins
Holiday Living 9.35-ft x 10-ft Animatronic Lighted Grabbing Tree Halloween Inflatable